Ten Things I hate about You is a modern adaptation of one of Shakespeare's most celebrated comedies, The Taming of the Shrew. It follows the story of two protagonists: Kat Stratford and Patrick Verona.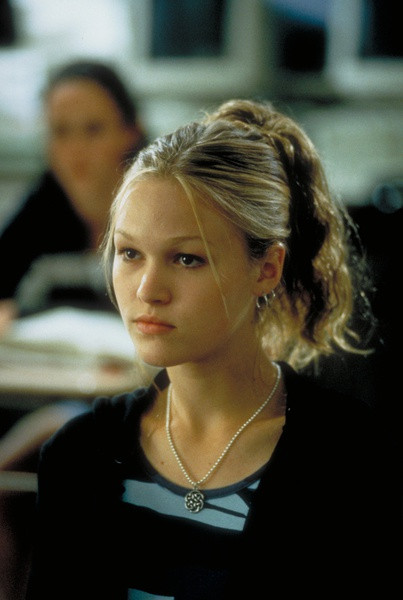 One of the key differences between the "shrews" is the dynamics of the characters Kate. As the story unfolds in the film, Ten Things I Hate about You, the Kate in this story does not change completely; she is not in a sense, "tamed". Instead, the character has only begun to learn acceptance, not obedience. Her relationship with her "Petruchio", Patrick Verona, centers upon a mutual admiration they share. The Kate in Shakespeare's The Taming of the Shrew develops into a "confined" woman, as her father wishes she was. Petruchio has successfully "tamed" her into an obedient wife, controlling her using fear, in a way. The overall outcome of the characters' progression varies between acceptance and submission.
The modern version has a more contemporary take on the subject of humiliation and submission. The film shows Patrick Verona performing "Can't Take My Eyes Off of You" as a way to compensate Kate for embarrassing her during the party, while in Taming of the Shrew, Petruchio hardly expresses overtly conspicuous performances to make up for Kate's shrewdness. The idea that Verona had to humiliate himself by singing to a crowd was not on the list of things Petruchio is keen to do. However, Petruchio does claim credit for his numerous outbursts of malicious vexations regarding Kate's "well-being". This is supposedly "embarrassing" for him on his behalf during that era.
The most undeniable modernization of the Taming of the Shrew is the father character, namely Baptista and Walter Stratford. These two character exhibits relatively opposite reactions to their daughter Kate's actions. Baptista finds Kate's actions rather insufferable and completely against scruples of that time, while Walter takes pride in his daughter's actions, despite displaying and maintaining his composure of total indifference towards Kate. This is the modern adaptation's method to show that individuality is highly encouraged (at least in one way of the other). Shakespeare's character reflects upon the views of women during his time—obedient and submissive.